Linda Gu Gives Exclusive Interview to FinTech TV's Jenna Dagenhart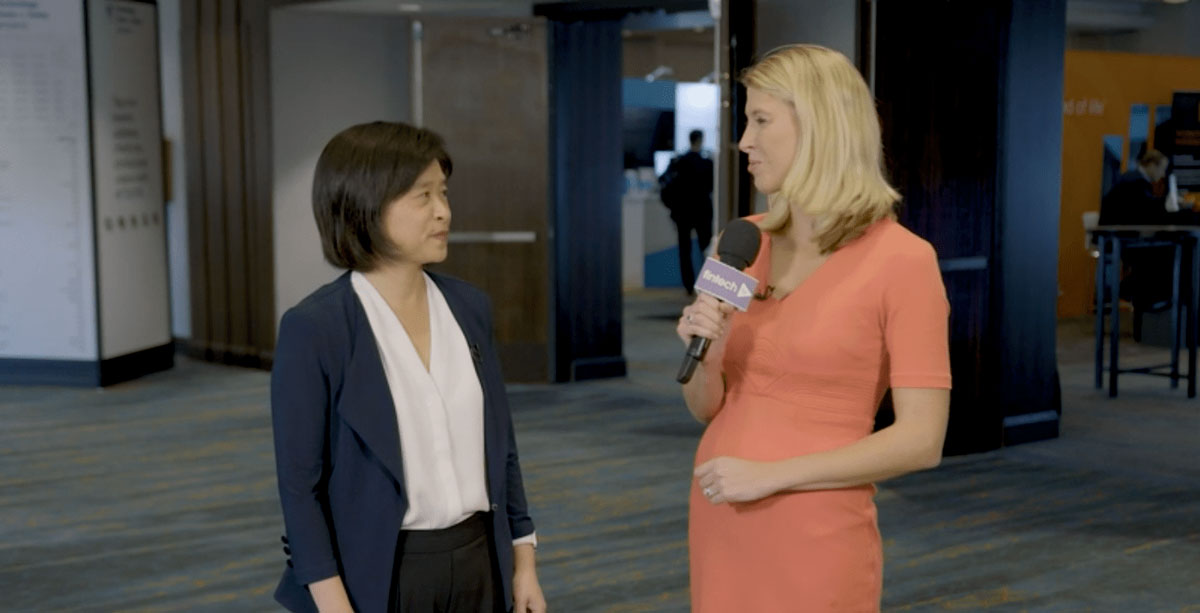 FinTech TV is a global video research and learning platform for investment professionals, trusted by over 400,000 advisers, pension funds, consultants, family offices and wealth managers across the globe for their due-diligence, validation, research and learning. That's why we were so excited when they reached out to interview our Head of Sales and Marketing, Linda Gu while at T3 2019: Technology Tools for Today.
During the exclusive interview with FinTech TV's Jenna Dagenhart, Linda described our latest collection of SBL solutions. When asked why she was excited to attend T3 2019 on behalf of Supernova Technology (Supernova), Linda shared that "our solution encompasses digitized origination capabilities, digitized underwriting capabilities, as well as digitized post-origination servicing capabilities. On top of that, we provide robust risk analytics and visualized insights...to help make sure investors are using the product responsibly and that it's a suitable product for them."
Click here to watch the full interview. Nice work, Linda!
About Linda
Linda is a transformative leader with two decades of proven success in developing, launching, managing and growing SaaS (Software-as-a-Service) businesses globally. She was part of Morningstar's senior leadership team that grew revenue 10x from $100M in early 2000 to $1B in 2018. During her career at Morningstar, she took on various senior leadership roles in product management, product development, sales, and marketing. She managed global product P&L for Morningstar's institutional software business for ten years, building the business into the largest SaaS offering at the firm, delivering high double digit CAGR for the period. She also built and managed the global product, sales, marketing and service organization. Prior to joining Supernova, she oversaw about $400M Enterprise SaaS business at Morningstar.
Linda holds an MBA from the Wharton School, University of Pennsylvania, and a Master's degree in Computer Science from Loyola University of Chicago.