Robust Solution and Modern Design
Aperture provides dynamic views of customer data across loans, collateral types, and borrowers so that you can make better decisions and stay prepared. Unlock your data for more accurate evaluations of your wealth loan book and gain powerful insights on potential risks for your most complex customers and loans. All while improving efficiency and speed.
Support private and public investments

Anticipate events that may impact the health of loan portfolios

Support liquid and illiquid assets
Mark-to-market the underlying collateral as frequently as the risk professionals desire

Evaluate collateral

Integrates with a wide variety of data sources

Enable risk professionals to take action
COLLATERAL MONITORING DASHBOARD
A comprehensive view of your loan book
The proprietary Supernova Stoplight System is assigned to each loan to help you easily visualize the risk category. The risk monitoring team can immediately see how the loan book risk levels are broken down by the number and size of lines as well as the trends of the risk categories over the last four quarters.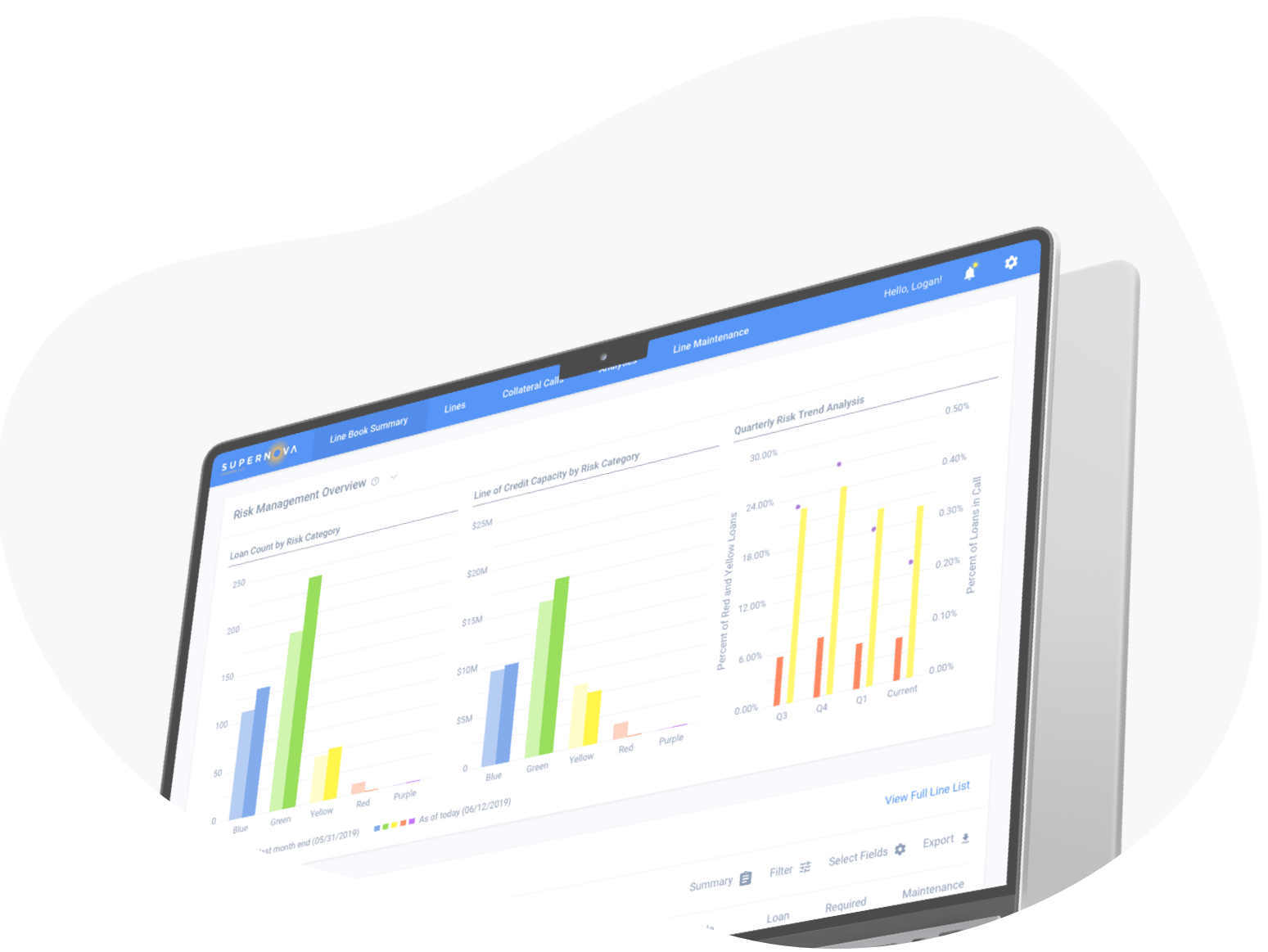 PORTFOLIO ANALYTICS
Beyond the traditional loan metrics
The comprehensive collateral portfolio and holding level statistics helps risk professionals analyze their loan book and see potential impacts from a variety of market movements.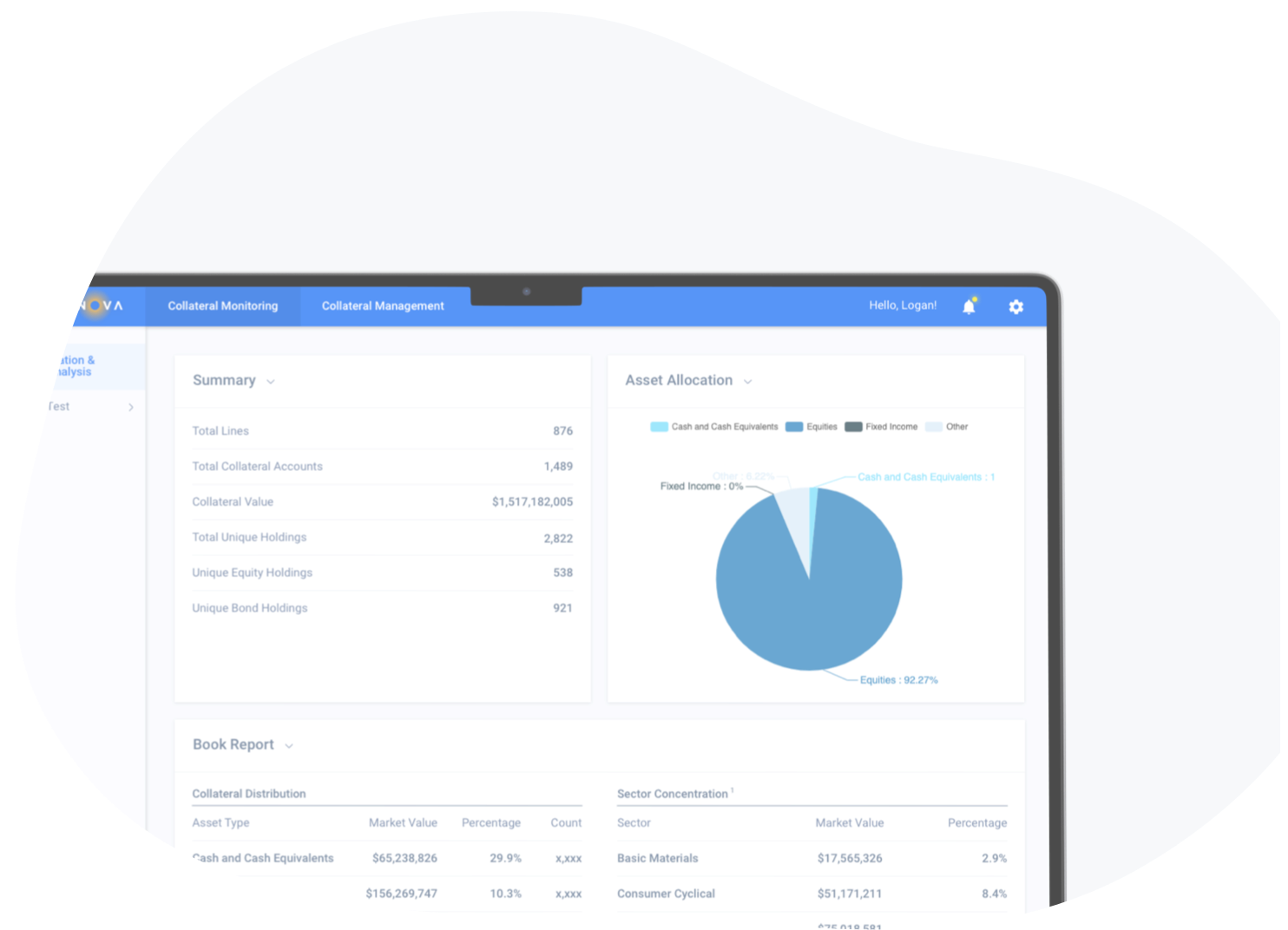 STRESS TESTING
Help risk professionals better anticipate risks
Gain unique insights into how well you are positioned by back-testing your entire SBL book or a particular loan through historical market periods. With these valuable insights you can take the steps to proactively adjust loans that are unlikely to survive the next market correction.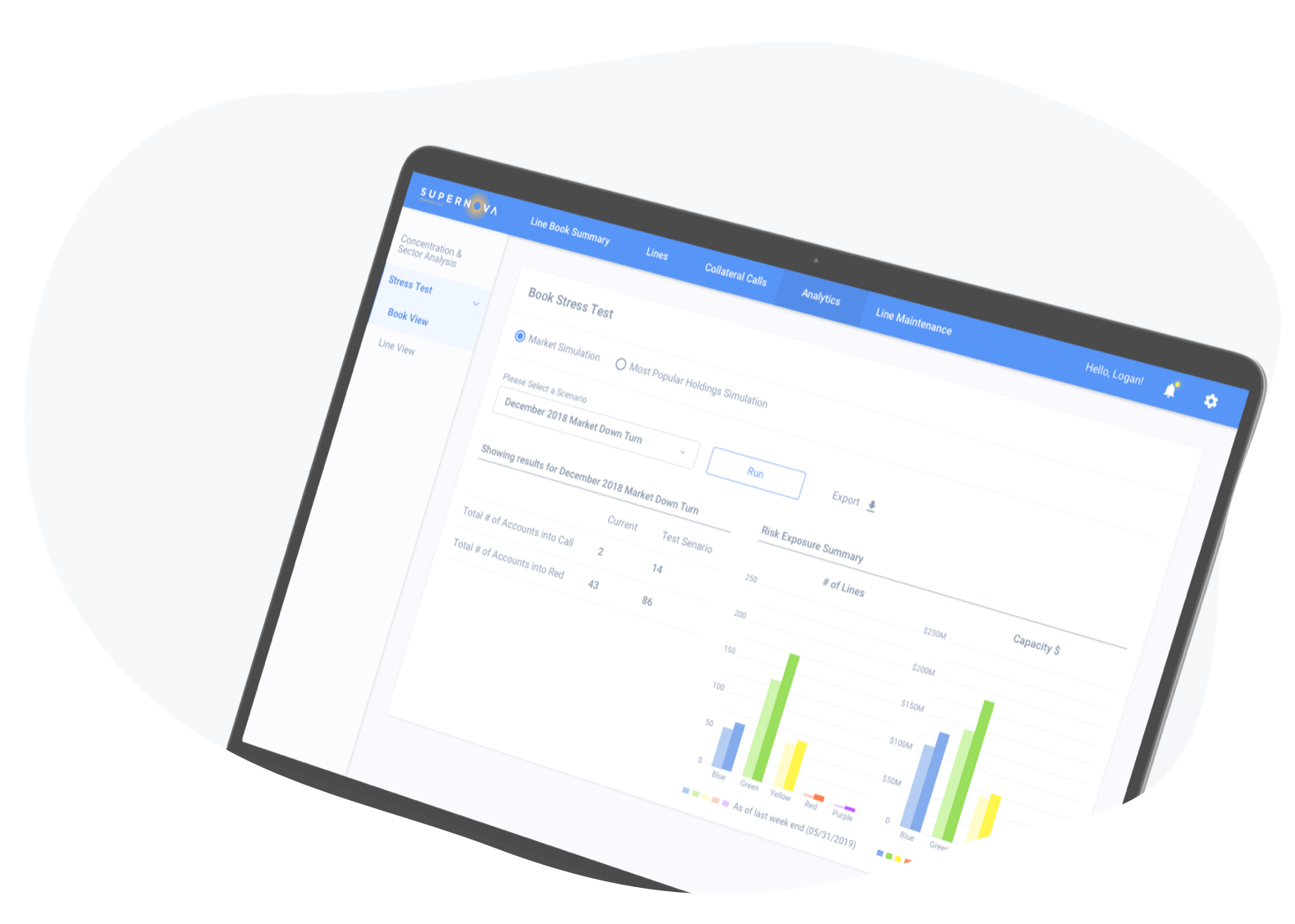 COLLATERAL CALL AND SHORTFALL MANAGEMENT
When a loan is in a collateral call, time is of the essence
The secure message channel between the investor, advisor, and risk officer is easy to use and helps facilitate collaboration for a quick resolution. Advisors have full visibility and access to the same data as the risk team, including proactive warnings and tools to ensure investors have a plan for adverse events.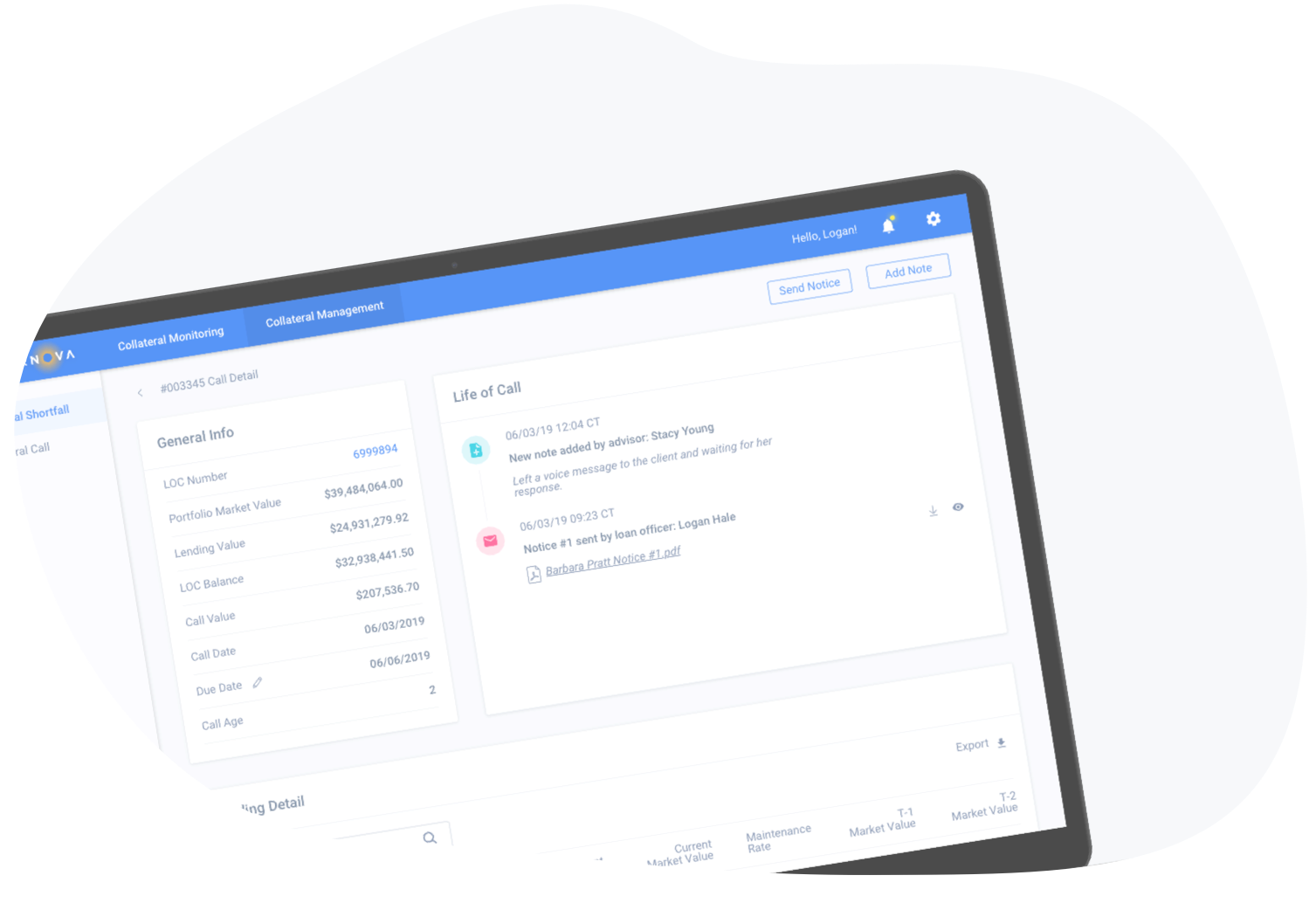 REPORTING
Leverage pre-defined and custom reports for better visibility
Aperture supports compliance needs with pre-defined and custom reports. Not only can you quickly assess the health of your loan book, but also identify and share business intelligence to promote best practices or highlight areas of improvement.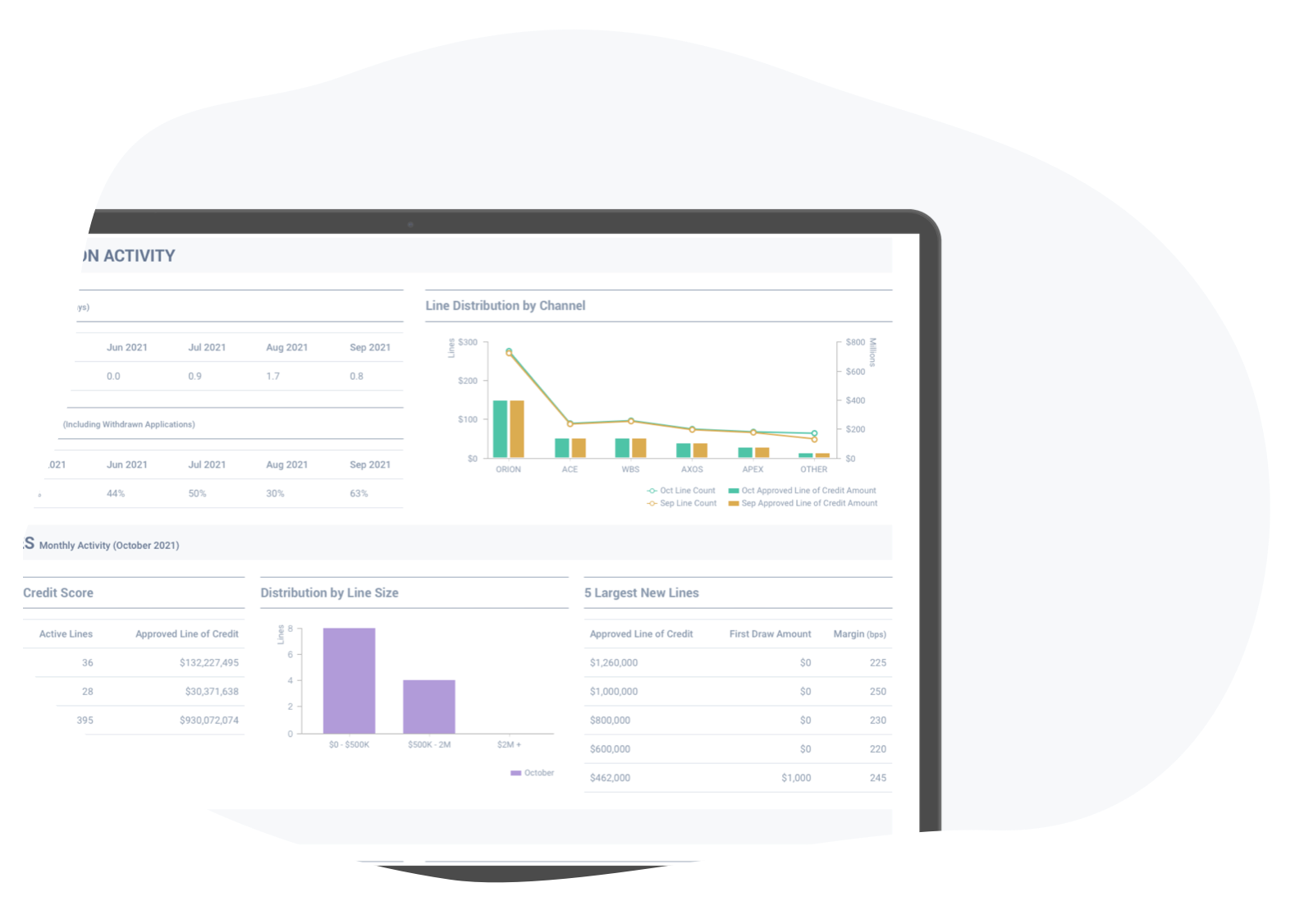 Making Exceptions
Enables risk professionals to make changes themselves
We know that changes to the credit policy or exceptions to meet individual client needs is a requirement. Our risk management solution makes it easy to do and helps you maintain all exceptions in one central place.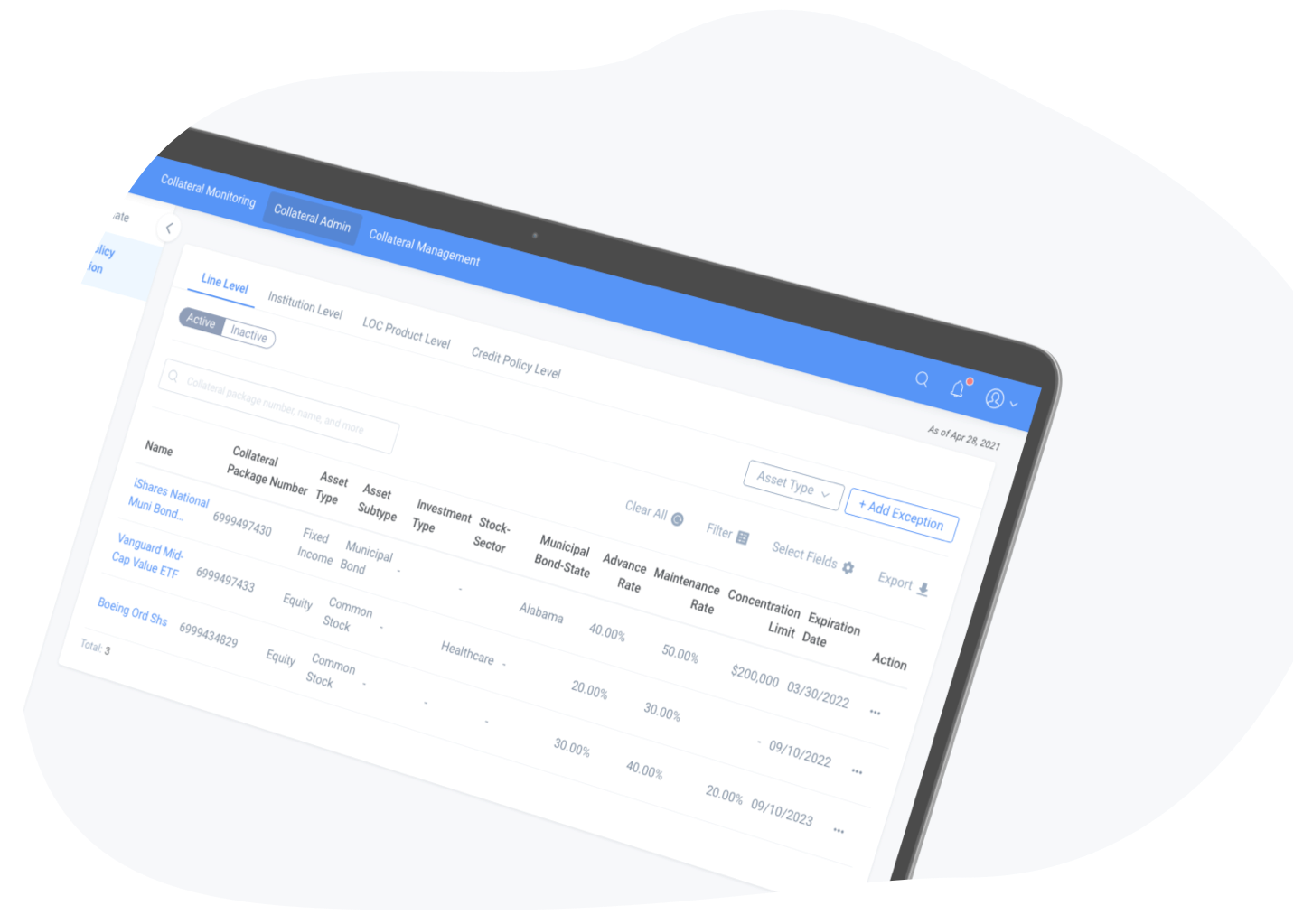 See How
Supernova

Can Help Your Business

Schedule an evaluation of your securities-based lending, wealth risk management processes and technology to see how we can help your business.