Securities-Based Lending on Supernova Technology's Platform Surges Amidst COVID-19 Crisis
It's no secret the 2020 COVID-19 pandemic has caused major disruption to the economy. As the United States continues to get hit hard by the pandemic, unemployment filings are reaching record highs and many Americans, rich or poor, struggle with access to liquidity. While simple answers are hard to come by, some investors are finding a good solution in securities-based lending (SBL) through digital access provided by Supernova Technology (Supernova).
Supernova is the technology leader in SBL. We offer the industry's only cloud-based, end-to-end digital SBL solution. Since the onset of the COVID-19 pandemic, our enterprise customers have benefited from a growing demand for SBL, owing to its ability to arm investors with fast and digital access to cash in times of need. Since the start of the pandemic, we have observed:
A significant increase (300 percent) in requests for new lines by investors that have never before had a securities-based line of credit (SBLOC) in place;
A significant increase in use of lines by investors who already had an SBLOC in place, but had never used it before;
Investors are initiating first draws on their lines within 5 days of origination, versus their pre-pandemic average of 55 days, indicating a greater sense of urgency in their need for liquidity;
Despite tumultuous market conditions resulting from the crisis, SBL continues to rank high on the list of safest credit products available with, to date, a zero percent default rate among our customers; and
SBL continues to enable firms and their advisors to grow assets under management (AUM), even amidst crisis, as customers move new assets to expand eligible credit capacity, meet maintenance requirements, and lower interest rate.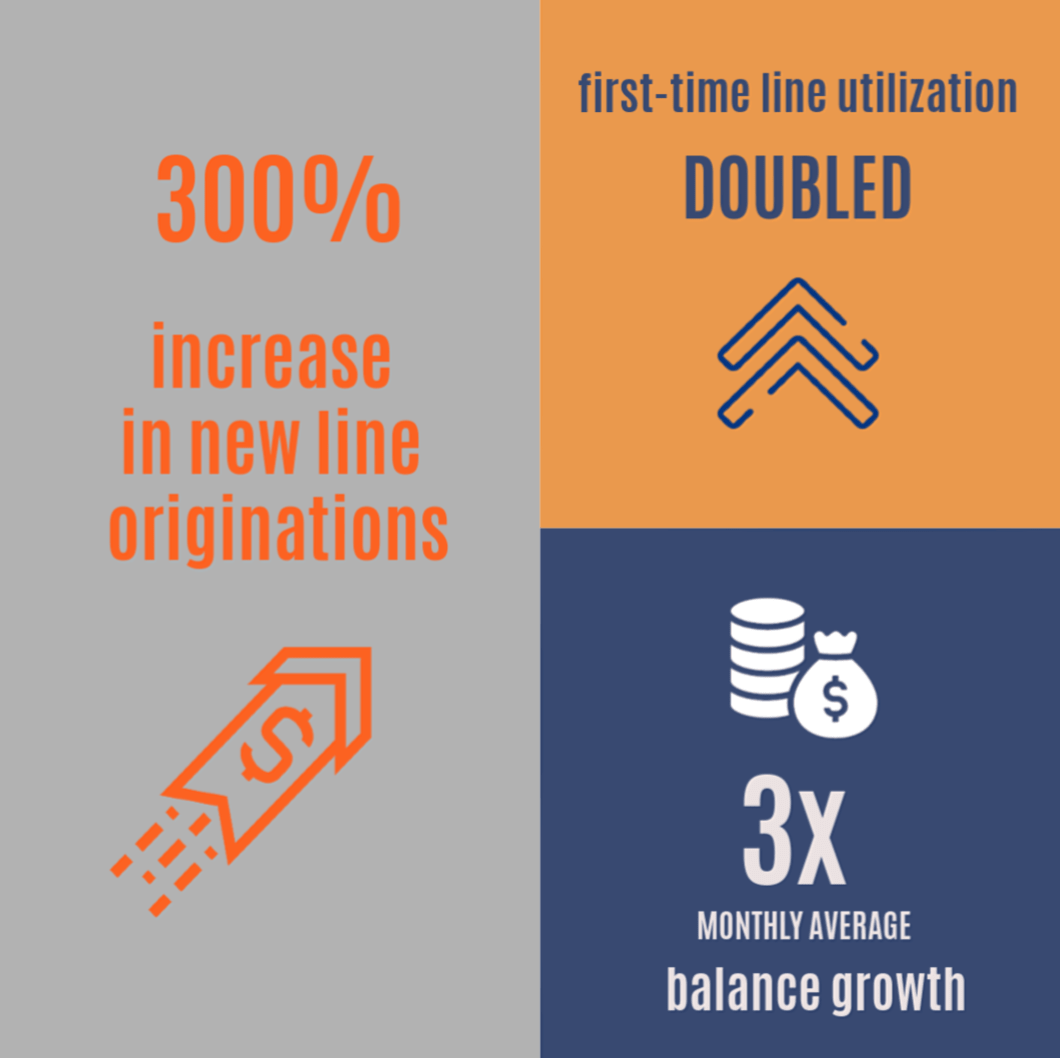 To read more about our observations during the COVID-19 pandemic, read our new paper, available here.