Supernova Technology Celebrates Summer and Hard Work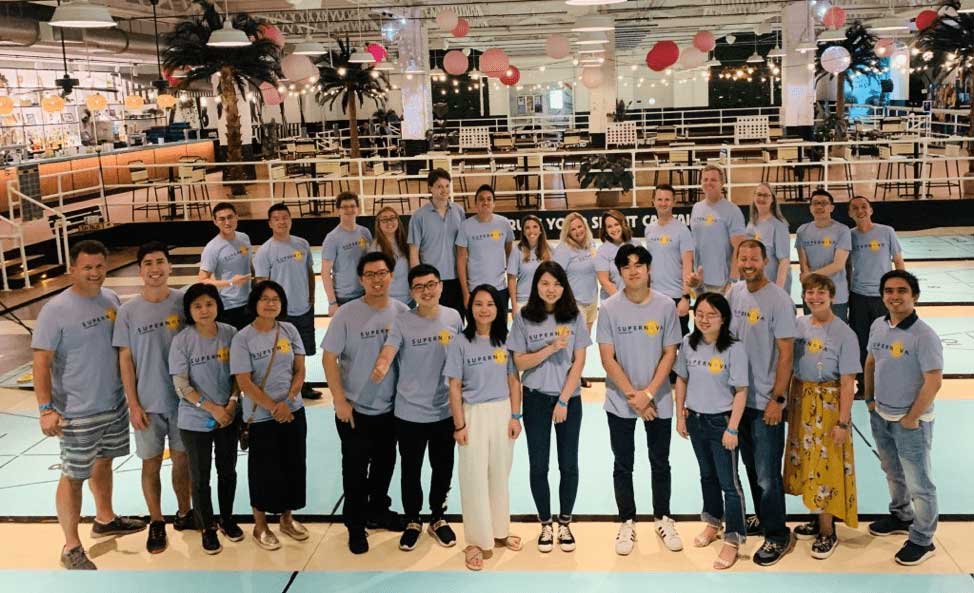 Chicago is sometimes called "Chiberia" for a reason. When the cold, snowy days of January, February, March (and sometimes April!) feel never-ending, we often daydream about the warm, sunny days of summer. At Supernova Technology, we are no exception. In fact, we recently took time out as a team to celebrate all things summer with shuffleboard, local food truck eats, and, most importantly, good company.
During this fun outing, we headed over to Palms Shuffleboard Club to celebrate the team's hard work this summer in deploying our most recent product updates and the culmination of a few-months long re-branding project. While the shuffleboard competition remained fierce, employees light heartedly competed over giant Jenga games and Connect Four sets so big you practically needed a ladder to play! While the games went on, teammates enjoyed catching up with one another with one of the best-designed spaces in the city of Chicago serving as a backdrop.
After pausing for some delicious baowhiches and noodle salad at the Yum Dum food truck, the team gathered over cake and personalized cookies to celebrate our new mission statement. At Supernova Technology, we are all about helping investors to achieve financial wellness. And that starts with cultivating an awesome company culture where everyone enjoys working hard and celebrating...together. Interested in learning more? Check out this short video to see the party in action and visit our careers page to view current job openings!