Team Celebrates The Lunar New Year With Good Food and Good Fortunes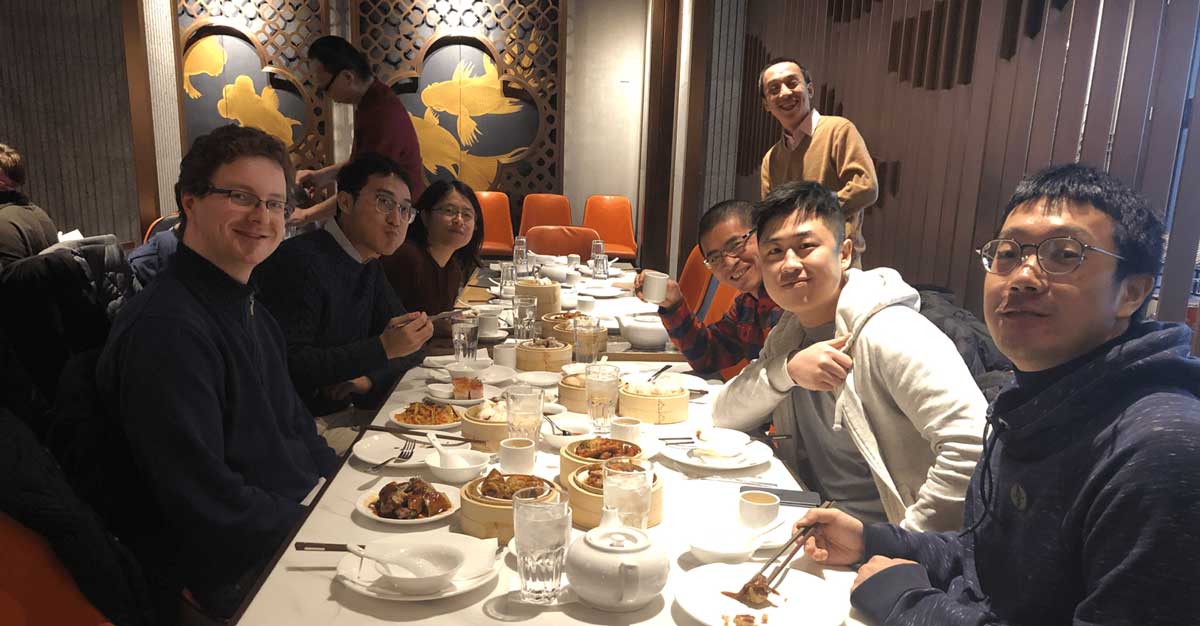 The Supernova Technology (Supernova) team recently celebrated the Lunar New Year with a special team trip to Chicago's Chinatown. While there, the team bonded over a special (and delicious) meal and took turns writing good luck fortunes for the upcoming year.
According to the Chinese zodiac, this is the year of the rat. The rat represents wealth and abundance, primarily due to rats' incredible ability to multiply. To memorialize their year of the rat fortunes, Supernova colleagues hand-traced Chinese symbols onto a banner that is now displayed in our River North office. This activity was loosely based on an ancient Chinese tradition, where spring festival couplets are painted onto red paper as a way for people to expresses their delight in the festival and wishes for a better life in the coming year.
When asked about the team outing, Jordan Zhang, a member of Supernova's tech team, said "this is one of the most exciting traditions at Supernova. Enjoying all kinds of delicious dim sums as a big family is a very meaningful activity for everyone on the team and is a reminder of people making and eating dumplings with their loved ones at home in China." We agree, Jordan!
At Supernova, we are proud of the diverse makeup of our company and it's important we take time to celebrate the various cultures that contribute to making our team so special. Don't believe us?! Ask Senior Credit Analyst, Austin Mead. When recently interviewed about life at Supernova, Austin shared, "[o]ne of the many things I love about Supernova is the culture that I am surrounded by daily. The fun and collaborative atmosphere has made us all more like friends, as opposed to just co-workers. I look forward to continuing our goal of changing the landscape in the SBL industry, while positively impacting people's lives!"
To learn more about us and why working here is so fun, visit our About Us page. And we're always looking to add great people to our team. If you think you might be a good fit for us, view our Careers page and apply to an open position today. Gong hei fat choy!